Hello,
I am working on a smart light switch with 5 buttons, which is supposted to replace my old, "dumb" light switches. The design is inspired by IKEA TRÅDFRI remote controllers. The 4 small buttons should control each light in the room individually, or switch scenes when held. The middle one is for turning off all the lights, when leaving the room with one click and turning them back on, when entering. I already have some expirience with tasmota (several sonoff devices) and also designing my own simpe circuits, (for example my led bar dimmer) which also runs tasmota. All the logic is done in NodeRED and the rest in OpenHAB.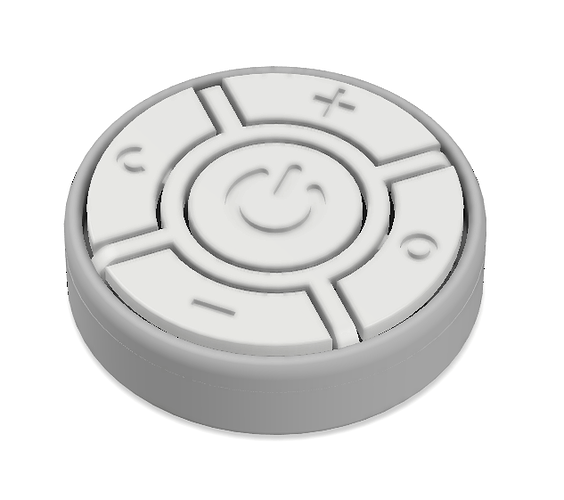 However this project is little more complicated by the fact that all the circuitry needs to fit in the existing light switch box and I can't run any extra wires (we live in a brick, Central Europian house). I can only use whats already there, meaning 220V AC mains.
I have came to a conclusion, that the best idea is to design my own circuitboard and have it printed by JLC PCB or some other company. The circuit should have 5 buttons, wemos D1 mini, ac power source, mains relay and ideally a ws2812 led to indicate the current scene.
Here is a little schematic for visualisation
The problem is that I can't figure out how to connect the relay to make it work. I have this small Hi-Link power supply because I don't wanna mess with mains too much creating my own power supply. And also, can you please help me with making the shematic suitable for printing? I'am not sure if I want to go with SMD or through-hole components, because I don't own a soldering iron good enoug for soldering SMD yet. Or is my idea all wrong? Should I do this somehow else? Ahhhh

Any help would be greatly appreciated!
My discord name for contact: ThatMineMac #1127
// I'am sorry for any language mistakes, I am not a native speaker