Usually I find informations by myself on the internet but that one I thought I could share it here with you guys… Since I pass a lot of time here to read absolutely every posts.
So here is my first new topic.
I've tried to start to replace firmware on a MagicHome I've just received for an Tasmota and to hook up an FTDI is pretty difficult on they tiny soldering pads…
I was successful but… I wanted to pry a little one of the hooked wire and… the complete pad came of !!! Nightmare !
Here some picture:
Here the pad is removed and still on the wire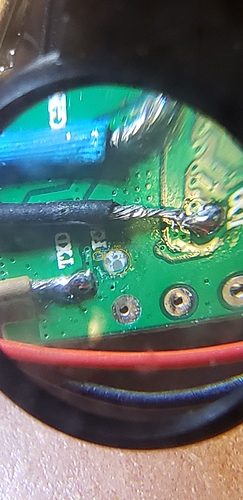 And here is the route on the other side that suppose to go at pin one (I think)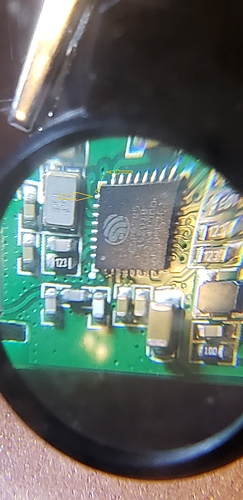 I am currently waiting for and precise soldering iron found cheap on Aliexpress but I am sort of jealous of John's camera microscope. One day maybe… smd start to take place in my passion and I've just receive a bunch of resistance… that will be a new hardroute experience and skill!
What you think guys?
How you'd fix that?