As part of operation make-space, I need to get rid of a bunch of different things that aren't worth selling but are too good to throw out. I'd rather see these used by someone than to end up in e-waste.
I'm going to start adding items to this thread, so keep an eye on it if you want something free.
The first item was some current clamps left over from a project many years ago. I had a few that are brand new in their original packaging, never even plugged in, plus some that have been used but are still clean and as-new condition.
I offered them first to my Patrons at the cost of postage, and they all disappeared within a few hours.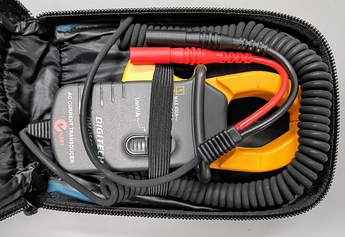 I'll follow the same process for future items: offer them to Patrons first, then list them here if there are any left.