Well i have to say there are not to many great feelings than ticking another smart home item off the list.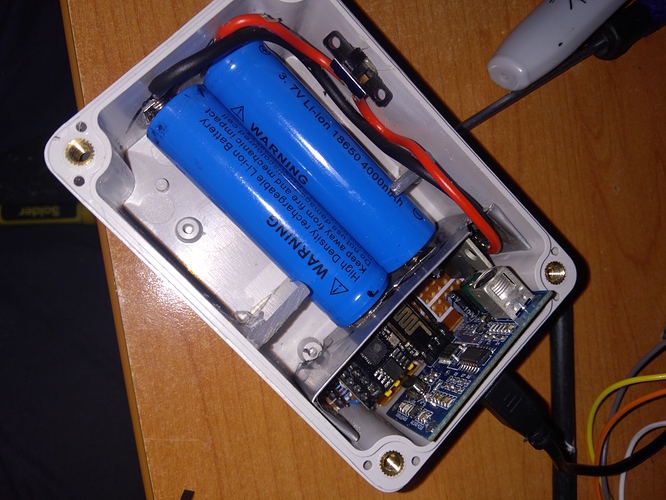 We are in pretty bad drought atm and i am sick of getting up on the tank every few weeks to check the situation. This is pretty much the slippery slope that got me into IoT.
I wanted to do it all off a ESP-01 due to the size… And i have loads of them. I used JSN-SR04T2.0 to do the distance sensing.
My big challenge is the lack of IOs on the ESP-01, if I have the echo on GPIO 0 or 2 it pulls low at boot and this will be no good when entering deep sleep. So I ended up using the RX pin as I could still use the TX for debugging in serial and I have OTA updates in the sketch anyway.
I still got a few things to do like adding the reset pin to GPIO16 for deep sleep waking, and to finish programming the reading interval.
I have it subscribed to a topic that I can send a string of 24 hour times separated via comma and it automatically calculates the time to next wake.
Hopefully, this saves me some amps, I may also use a buck converter when they arrive instead of the regulator as its stepping down from 8v to 3.3v so a lot of wasted heat with and LD1117.
Think a glass of pepperjacks is on the cards.